praise
September 14, 2015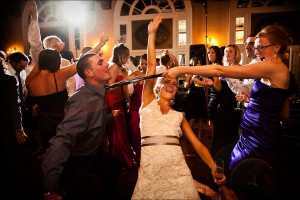 Dear Daniella,
We had the opportunity to watch our feature film this weekend with our family and we absolutely loved every single minute of it! Thank you so very much for the gorgeous final product!
Thank you a million for your help.  I cannot thank you enough, if you ever need a referral, please do not hesitate to share my information.
You're the best!
Erika Briceno
September 3, 2015
Dear Haynal,
We received our wedding video a few days ago and I just wanted to tell you how grateful we are for such a beautiful keepsake of the most wonderful day of our lives. Everything about working with Dolce Studio Films was simply fabulous – from your professionalism to Natasha's warmth to Ariel's amazing editing – you made this an easy and enjoyable part of our wedding journey, Haynal. Thank you for a gift I know Matt and I will cherish for many years to come. And please extend our thanks to Natasha and Ariel – I can't say enough good things about them!
With great appreciation,
Lucy and Matt
July 24, 2015
Mat – thank you so much for the videos!
We've shared the online clips with family and friends and everyone LOVES them! You did such an amazing job of capturing our day.
Congratulations on your upcoming wedding, and thank you again!
All the best,
Jen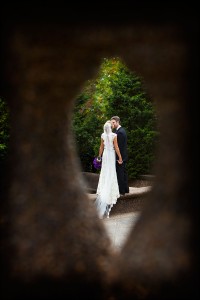 March 7, 2015
Shayna,
These web uploads are great!  Got the disks as well. Thank you so much for the amazing work you've done. You've made our special day timeless.
Best,
Max
January 30, 2015
Hi Mat,
First of all, I just wanted to say 'thank you' for being so awesome and easy to work with at our wedding. Having not had any interaction with you prior to the wedding, and knowing that our ceremony was going to be a little different than what you were no doubt accustomed to, I was a little apprehensive about things. However, you turned out to be a great fit, and were very easy-going and approachable, and I felt very comfortable with you. Thank you for that!
🙂
April Wyant
January 17, 2015
Dear Daniella,
We LOVE the video! It was so great to be able to see the guests we didn't get enough time to talk with and the decor and food that we spent so much time planning and didn't get to fully appreciate. The montages were amazing and the music was perfect. A million thanks.
Thank you!!!
BeckiLynn and Ben Morgenthau
August 29, 2015
Dolce Studio Films,
Thank you for being such a big part of our special day! We cannot wait to see how you've captured our wedding moments. We truly appreciate your dedication to detail and your prompt response. We highly recommend you because of your thoughtfulness and professionalism!
love,
bianca & henry
April 8, 2015
Mat – thank you so much for shooting the video for our wedding! We are beyond thrilled with the edited portion and have watched it numerous times! After seeing the raw footage, we have even greater appreciation of the work involved to create a professionally edited film! You did a wonderful job!
April & Dominic Brancaccio
March 22, 2015
Shayna!!!
I just returned from a work trip in Korea and finally had the chance to sit down and watch the video. It is absolutely incredible and we are SO thrilled. Thank you for the hard work, we love every single detail. I appreciate everything you've done!! What talent you have.
Many, many, many thanks,
Claire (and Max)
March 14, 2015
Kevin and Haynal – thanks!
…We love the film!! I cried for the whole hour 🙂
Jen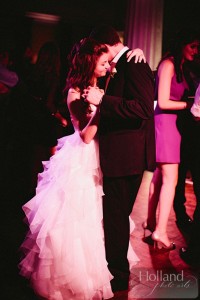 November 18, 2014
Hi Mat!
I meant to email you to tell you that we LOVE our video. It exceeded our expectations in so many ways. The music you selected was just right. Thank you so much! We will be watching it MANY times over the years.
Christa Murray
November 5, 2014
Omg! I LOVE it!! Thank you so much!
Emily Dubbaneh
January 4, 2014
Willie,
Thank you so much! The videos are amazing, I sent them to Greg and he said they are "phenomenal". I didn't realize how many little moments that I missed the day of the wedding. I love these clips and am so thrilled with them.
Best,
Christy Borders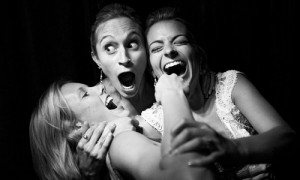 October 3, 2013
we love it, Alyssa!!!!! literally sitting here sobbing – thank you!
watching round #2 now…:)
Jessie Lillard
October 2, 2013
Hi Shayna,
I was able to watch the video again…several times…I do not think I will get sick of watching it. =-) It was such a memorable day and the video captured it very well.
Thank you,
Tricia Suri
August 10, 2013
Thanks so much, Shayna. We got [our video] in the mail today and just watched it. We both can't believe how good it came out!!! The way you put everything together was perfect and exactly what I was looking for. We couldn't be happier!!
Thanks again,
Michelle Tyson
April 23, 2013
Hi Alyssa,
We got back from our honeymoon today and just finished watching the video (and crying). It's so lovely and really captures the day for us. Thank you so, so much for doing such a wonderful job. I just told Jake how glad I am that we chose to have a video and that I couldn't imagine a better one.
Thanks again!
Katie and Jake
April 2, 2013
Hi Willie,
I just realized that I never thanked you for our amazing video. I absolutely love it and could watch it over and over and over…
Thank you so much!
Lauren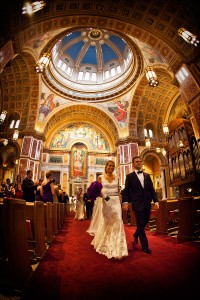 January 2, 2013
Hi Willie,
Thanks so much [for the free uploads of our film], they're wonderful! I love them…thanks again for all your hard work!
Helen
November 4, 2013
Ernest
I'm sure you've been able to notice because of the view count that I have gone in and seen all of the montages posted to Vimeo. Wow! Wow, wow, wow. I am BEYOND happy with ALL of them. You did such a beautiful, wonderful job and every single thing that I asked for is included. I have shared the montages with family and friends and every single person has been brought to tears.
Having this film means so much to me…my lasting feelings towards you and your company are nothing less than amazing and I am 100% satisfied.
Again, on behalf of my entire family, thank you so much. Please feel free to keep the videos public and/or post them to other pages! I am so proud of them.
Kim Usowski
July 10, 2013
Liz!
I'm in tears I love our video so much and I will be requesting you for everything!!!! Thanks so much!
Akia West
July 1, 2013
Hi Willie,
I just wanted to let you know that our video arrived yesterday and we have been watching it all weekend. We LOVE it! I cried as I watched it thinking how happy this will make my family. We are going to watch this video over and over for years to come! Thank you and the rest of the team for capturing our special day so beautifully. We will definitely recommend you to our friends!
Thanks again,
Emma
April 29, 2013
Haynal,
Let me begin by saying that I was more than impressed/satisfied with Liz and Natasha. It was such a great day all around and I know our video will be phenomenal.
Thanks again,
Kim
April 1, 2013
Hi Haynal, Natasha and William,
I just now saw the full length wedding video for the first time and just loved it!!!! I was amazed that everything that I had hoped would be included in the movie was righ there and edited so beautifully. I love the fact that the key parts of the ceremony were included, along with the vocal of the soloist, the readers, and the words of the priest. I was amazed how clear the audio in the church was. Even though the priest did not want the bride and groom wearing a mic, he held the mic instead. It worked like a charm! Natasha did a wonderful job capturing all the vows, mass and readings.
I loved being able to listen to the speeches at the reception, see all of the guests dance and watch the bouquet and garter toss. I thought the way the film was edited was perfect! What great team work between Natasha and Willie! It was a great idea to include the summary video upload clip at the end…I loved that touch. The total movie made me laugh and cry and made me especially grateful that we hired Dolce Studio Films to capture our memories of the day. Thank you all ever so much!!
Sincerely,
Karen Danenberger
February 27, 2013
Hi Alyssa,
Chris and I are thrilled with the wedding video! Thanks so much for all your beautiful work.
Kate Kenealy
February 18, 2013
Hi Alyssa,
…we love our video! It was a special day and I couldn't believe how much I'd missed or forgotten. The day was such a flash; the film helped slow it down.
Yours truly,
Alex Chapple
December 27, 2012
Haynal,
First, Lori and I would like to wish you and your family a very Happy New Year. We wanted to write to tell you how amazing we think the video clip is. You and the team, especially Michelle, has done a great job. We can't stop watching the clip…the quality and the segments that the videographers caught were amazing…of course my favorite is me kissing Amanda…what a very special moment for me to have forever. If you ever need recommendations … written or verbal let me know. A person I work with has a daughter who may become engaged in the near future. She was at the wedding and has seen the clip… loves your work.
Anyway, we wish you great success in 2013.
Regards,
Ray and Lori Pagliarini
December 19, 2012
Just got to watch the other [online] snippet. I am so glad that I decided to have a video done, best money I spent frankly. I heard so many brides say that not having a video was their one regret so I am thankful that I didn't make the same mistake. I am so looking forward to the final video! Thanks again!
Reanna Myers
August 31, 2012
Hi Haynal and Ernest,
We just received the most beautiful wedding video. We were all in tears and can't put into words how amazing it is. WOW!!!! It is breathtakingly amazing. I don't know that any words I can find will do justice to what a special video you created for us. It is absolutely perfect. It captured the feeling of our events exactly how it felt in that moment. We were all in tears throughout most of the video. The Extras chapter was such a nice surprise to have our full dances. We both turned to each other and said, "Ernest is amazing!" Ernest, you have created such a wonderful memory for us. We can't wait to share this with our kids one day. We all commented on how we never felt like the videographers were there, you did such a good job of just blending into the background, and yet all of the shots are right there in the action as if you had been standing next to me all evening. You have such wonderul talent and one we feel very lucky to have had as a part of our day. I wish you the best of luck in the future and will never be able to thank you enough for this gift you have given us.
Best,
Galen Griffin
August 30, 2012
Hi Haynal,
Thank you so much for everything! Both Natasha and Ernest were great! My husband said Ernest was awesome during the men's shooting time and Natasha was wonderful. Considering the weather conditions we had and the craziness before the ceremony both of them were just so wonderful!
Thanks so much! and I will be telling anyone I know how wonderful you guys are!
Miriam
August 28, 2012
Hi Haynal,
Just got the video – we absolutely LOVE it!and we can't wait to share it with everyone!
Thanks so much,
Adam Soffrin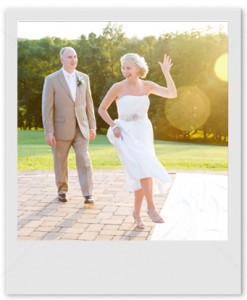 April 11, 2012
Hi Haynal,
I just want to say thanks again for all the wonderful work your team did on our wedding video – we really enjoyed the final cut Ernest put together and enjoyed watching the day unfold in the raw footage. Thanks!
Kaleen
November 5, 2012
Thank you Haynal [and Ernest].
I wanted to let you both know that I have received some of the best feedback in regards to your videography services. So many people commented and specifically asked that I share with you both that Ernest was both kind and professional as well as completely in the background such that we all completely forgot we were being video taped! This was something that Haynal and I had discussed early on, that this was your goal for every wedding that you capture, but I never realized it could be implemented so spectacularly!
Thanks again,
Nicole Durfee
September 30, 2012
Haynal!
Thanks for your patience with my wedding brain! We LOVED Liz! Thanks for all your support in making the most amazing day of our lives.
Deirdre
June 21, 2012
Hi Haynal and Ernest,
Just wanted to let you know we received the video and it is amazing! Really great work, we couldn't be more pleased. Once I receive the link from you for the uploaded video, I'll be sure to forward it to my cousin (the handsome gentleman who escorted me down the aisle). He's currently deployed in Afghanistan and I'm sure he'll enjoy seeing the video as well.
Thank you!
Holleigh
and more…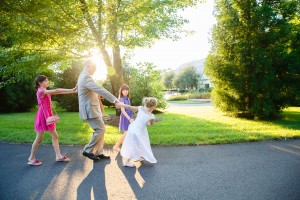 March 24, 2012
Hi Ernest,
I had the pleasure of watching the first cut of the wedding video this week and I am absolutely thrilled with it! I think I cried more tears of joy watching the video than I did at the actual wedding. 🙂 You caught so many moments that I had either forgotten about or didn't see in the first place and you wove them together into a beautifully edited video. Really tremendous job!
Melissa
February 15, 2012
I'm speechless. Beyond happy, there were times when I was watching that I'd forget it was actually my wedding. It looks like a professional movie, it doesn't hurt when all your family and friends look so beautiful! Thank you so much William…Well Done!
Thanks,
Lauren
February 15, 2012
Hi Haynal,
Thank you very much for our wedding [film]. It looks great! Ernest really did a great job! We would like to purchase extra copies for our family in Japan.
Best,
Ken & Izumi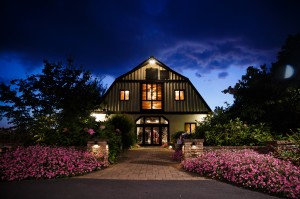 January 10, 2012
Hi Willie,
Just got home and saw the videos [you posted online]…We love them! Thank you so much. We especially love the dance sequence…
Thanks,
Laiqah
January 10, 2012
Hi Rena,
We received the discs Thursday. We're very pleased with the the videos, especially the Blu-ray! I'm so pleased with the high definition!
Thanks for posting the videos on the web. Love the HD there too.
Thank you again for your fine work. Count us as very satisfied customers. Thank you.
Jim & Gina
January 5, 2012
Hi Rena,
[My videos] are fabulous! Thanks so much…You guys did such a great job, so happy with it!!
Thanks!
Annie Harris
November 13, 2011
Hi Rena,
I just wanted to let you know I received the wedding video and I love it! Todd and I watched it last night and were very happy…We had such a good time on the dance floor and were so happy to see it made the video.
Thanks again,
Jen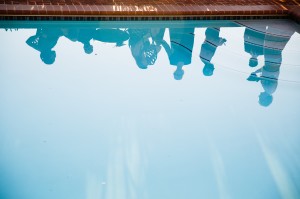 September 27, 2011
Hi Willie and Haynal,
We got our video and thoroughly enjoyed it — it was, of course, our first time seeing most of our day and will just be fantastic to be able to look back on for years and years to come. Thanks so much to Natasha for capturing it all, and to you for piecing it all together into an awesome video. We especially love the final recap montage and how you faded in the cheers and clapping during our first dance (which was a really great laugh to see for the first time since we looked so silly trying to do all the steps we learned in my long dress!). And of course we love the dancing chapter — seeing all our guests have a good time.
Thanks again for creating something we will treasure forever!
All our best,
Jessica (and Darrin)
July 26, 2011
Ernest, Haynal & Natasha,
I wanted to email you guys to let you know you did a WONDERFUL job on the wedding video. From the music to the montages, and every single detail, it is perfect. We watched it last night (with a slice of wedding cake, I know I know, we didn't quite make it a year before bringing it out, but that was just too good as well!) and we felt like we got to experience the day again…and pick up on more details we missed on the actual day!
Thank you for all your hard work and I will be writing a lovely review in WeddingWire for you…please let me know if there's another place you'd like me to submit a review, I would be very happy to do so.
Thanks you again!
Kristen & Bob Kucner
June 10, 2011
Hi Haynal,
We loved working with Ernest and Erin last weekend!!
Derrick and I are not going to provide any input for our video — we trust that you all will make it spectacular!! Can't wait to see it!
Thanks so much,
Wesley Adams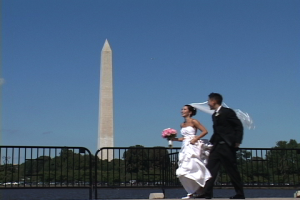 June 9, 2011
Hi Ernest and Haynal,
Just wanted to let you know how much we love our wedding video (Oct 3, 2010… the bride in the sneakers)! I felt like I was right back there in that moment which is such a great feeling. It's so great having that very special day, which flew by in a flash, captured on film. One of my elderly relatives who wasn't able to come to the wedding just watched it and said she felt like she was there, which is a real blessing. So thank you!
Michelle Handleman
June 8, 2011
Hi Haynal,
Liz was great! Such a professional and so easy to work with…thought I'd pass this feedback to you.
Looking forward to seeing the video!
Thanks again for making Christine and Drew's wedding great!
Gretchen, Dragonfly Events & Design
June 6, 2011
LOVING my video!
I just got the edited version from Ernest and it is everything I hoped it would be!! Thanks to you for all of your hard work, and please let Natasha know how pleased I am with how she captured the day as well.
Anna Woods
June 2, 2011
Hi Haynal,
It was a pleasure meeting and working with your staff (Natasha & Caitlin). They were both extremely nice and easy to work with!
Thanks,
Kim Cramer
May 17, 2011
Hi Haynal,
I just wanted to let you know that we had a GREAT experience with Natasha. She was very friendly, on-time, professional and discrete.
Thank you!
Kristen Hicks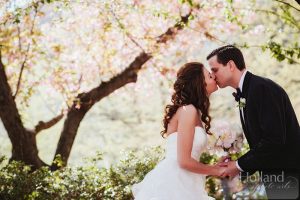 January 25, 2011
Hi Haynal!
I've been meaning to email you sooner, but life has been crazy. About a year ago you posted a condensed video of our wedding on Facebook with "Sweet Jane" playing. I LOVE IT (and so does all my family)!!! Spencer and I spent our two anniversaries drinking champagne while watching our wedding DVD. The DVD is so wonderful and we've made watching it on our anniversary a tradition. Thanks to you and everyone at Dolce again.
Best,
Kendall Black
January 8, 2011
Haynal,
Thank you for the opportunity to have our video posted to the web. Now we can share our wedding day with our family and friends who were not at the wedding. Indeed, Natasha and Ernest did a fantastic job. Clarisse and I are extremely pleased. With the day being typically hectic for the bride and groom, it is wonderful to look at the videos and see what a beautiful wedding we had. Thank you very much.
Sincerely,
Andrew & Clarisse
November 25, 2010
Rena & Haynal,
Thank you so much for our beautiful wedding video. You did an amazing job editing and captured all the right moments (I especially love my flower girls yelling cheers in the limo with their champagne glasses, haha). I reviewed Dolce on WeddingWire and will definitely recommend you to anyone getting married in the DC area. Keep up the good work!
Best,
Alleen Altounian
November 25, 2010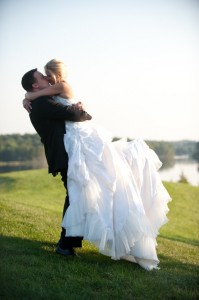 OH MY GOSH. That was BEAUTIFUL! You had me crying 🙂 I can't believe how wonderful it is!!!!! Thank you!
Best,
Samantha & Jason
November 23, 2010
Hi Haynal,
I just wanted to touch base with you because we just received our video in the mail and loved it. Kris did such a wonderful job!! We are extremely satisfied with our whole experience with Dolce and will definitely recommend you to friends and family.
Thanks again!
Virginia DiTata
November 20, 2010
Hi Liz,
Nick and I LOVED our video! We had so much fun watching the great edited video as well as the raw footage. Thanks so much! We are soooo happy with our video 🙂
Cristina Geada
March 17, 2010
I am sorry it's taken so long to tell you this, but I LOVE LOVE LOVE the video. I've watched it more than once and now my parents are coming into town so they are going to love seeing it too. So happy with it, and I loved the editing and the music. I really loved the 8mm feature, that made it seem so classic, preventing a feeling of being dated in the near future. Wonderful job!
Thank you!
Molly
March 16, 2010
Hi Haynal,
We used your company for our wedding on October 14, 2006. I've seen a lot of friends videos of their weddings, and nothing has come close to the professional, beautiful quality of what you all produced. I have told several friends getting married in the DC area to definitely use your company!
Thank you,
Kathryn Johnston Powell
February 22, 2010
Susan and I just received our wedding video the other day and Dolce did a fantastic job! Thanks so much! The effects and editing were fantastic. We even received the raw footage DVD. I know that my family and Susan's family will enjoy it as well. Thanks again!
Dale & Susan Carey
February 21, 2010
I am watching the Highlight Reel in tears. It is absolutely beautiful! Thank you so much! It's perfect. 🙂
Aseil Abu-Baker
February 10, 2010
My husband and I want to thank you so much for the beautiful job Dolce did on our August 1st wedding video. You captured the happiest day of our lives. It is so fun to relive a day that flew by so fast!
We appreciate all of the hardwork of Jen and Rena. The raw footage and the final video are priceless! Thanks again!
Laura Light
September 25, 2009
Hi Haynal,
We were SO impressed with Stephanie and Caitlin on our Wedding Day. They were so easy to work with, and we hardly even noticed they were there once the party got rolling. Both of them were very pleasant and had a good sense of humor. We appreciated them staying the extra time so we could capture the horse and carriage at the end of the night; I know it was a long day for them, esp with the travel to Fredericksburg. Please send them our thank you's.
Thanks again for everything, we can't wait to see the finished product!!
Jess Conlon
September 3, 2009
It was such a pleasure to work with you for the Burns-Coleman wedding. I truly appreciate how flexible you were while working with Kate and Joe, as well as with us throughout the whole planning process. You are a major contribution to their perfect day.
I hope you had as much fun working with Kate and Joe and we did! Take care and know that Aimee and I are hoping to work with you again soon.
Best Wishes,
Danielle Freedman
March 11, 2009
We received the video last week – it was great!!
Thank you so much for all the hard work you put into it, we loved it and it was a great representation of the day. There were so many moments we missed, and it was so wonderful to have them all captured on the video.
Thanks again.
Best,
Roya Vakil
February 19, 2009
I know it's been a little while, but I just wanted to let you know that I did receive the video of my wedding. I LOVE IT!! I seriously cried the first (and second) time I watched it! It was artistic, well-edited, and exactly what I wanted. Thank you so much for doing such a wonderful job, I couldn't be happier. I will definitely be recommending you guys to anyone I know getting married! Let me know if you want me to write all of this in a referral that you can use, I would be more than happy to!
Thanks again,
Karen Schatzer
February 4, 2009
Hi Haynal and Kristina,
We just wanted to say thank you so much for the BEAUTIFUL job you did on the video. We love it! (And so do our parents.) Thanks so much for your time and dedication to an artistic and tasteful final product!
We will definitely recommend you to friends looking for a videography service.
It was so nice to work with you. Thanks again. Please pass our thanks on to Jen as well.
All the best,
Candice Pratsch and Chriss Basso
December 11, 2008
You're awesome!!! Thank you!!! I can't wait to show my grandpa–he wasn't able to come and we're going to see him over Christmas.
I have to say, you and the rest of the Dolce team have just been fabulous. You really have terrific customer service. I was a bit nervous before the wedding when Haynal said that we weren't going to iron out details until the week of the wedding, and I was so organized ahead of time that I thought, "oh God, that's really last minute–will they be able to capture everything I want?" Looking back, I had NOTHING to worry about because you have all exceeded my expectations. And the best part is that your pricing was so very reasonable that I feel like I got a steal!! I hate to say it but I don't really feel the same way about my photographer for whom we spend a considerable sum. I had more communication and thought more planning had been done with them and there are so many important things that are missing–like good photos with my parents–the parents who paid the bill! What was just priceless is that Natasha was able to get a very special moment with my mom in the video and that really helped to make up for the void we have felt in the printed pictures. And many of the video shots were better than our pictures that I just wish I could make them into photos (the one in front of the Capitol for instance).
In the months since the wedding, I have been most impressed by how prompt you are to respond and especially how easily this fix was accomplished. I'm amazed at how perfectly you captured everything and really, without a whole lot of communication and certainly with zero stress!
I just had to thank you for all of that because I didn't want it to go un-noticed. We started watching the raw footage too and it is hysterically funny and just sweet and cute. I love that you see what was really being said during some of the shots set to music in the video–sometimes, it is totally not what you'd expect! 🙂 Does the raw footage cover the full ceremony too? I wasn't sure because we haven't seen any of that but I know that most of the ceremony was in the real video anyway. I wasn't sure if it came at the end of the raw footage since we haven't finished watching it so I was just curious.
Apologize for the long email–but I had to express my gratitude!
Danielle Porcelli
August 2, 2008
Our schedules finally permitted us time yesterday evening to watch the wedding video and the reviews are in-two thumbs up!! We were both very pleased with the final video, it was excellent camera work and editing. We thought it was very professional and polished, it is obvious you know what you are doing. And my wife is now very happy I talked her into having the wedding video made, it brought tears to her eyes as we watched it. Thanks for doing such a great job and making us look so good. If anyone asks us for a recommendation for a wedding videographer we will certainly highly recommend you.
Jim Cole
July 31, 2008
Dear Natasha,
We want to thank you for all of your efforts to make our wedding day so memorable and special. We loved the way you captured the moment as it was happening. We had full faith and confidence that our wedding day would be filmed for us to watch for years to come knowing you were filming. We truly appreciate all your efforts and would give you the highest of recommendations to future wedding planners! From the bottom of our hearts, we thank you for a job very well done!
Sincerely,
Greg & Allison Weingart
June 14, 2008
I would like to let you know that Mo and I viewed the dvd of our wedding. Love it! Thanks so much. You did an excellent job in capturing the special and most hilarious dancing moments of our big day. We really like the music selection as well and look forward to sharing the dvd with family members and friends.
Thanks so much!
Tina & Mo Tabibi
February 2, 2008
Kristina,
We received our wedding video and words can't express how beautiful it is. Natasha really captured all the important moments and your editing style is perfect. We loved it!
Thank you to you and Dolce Video for everything.
Carol Chung
November 20, 2007
Oh my gosh Kristina, you did such an amazing job with our video! I just can't even begin to explain how great of a job you did! You got everything we wanted and just captured it all over again for us. I am so impressed! As I was watching, I was dancing along to the reception music and re-living the whole day. The sound was spectacular, your editing was fabulous and I absolutely love what you did with the honeymoon pictures…I am just speechless and grateful from the bottom of my heart.
Thank you so much, please give all my best to my shooters as well…you all made our dreams come true!! I couldn't be more happy with all of the hard work.
Haynal – you've got a great crew, you should be very proud!
Jeff and Danielle Sant
August 12, 2007
We received the video and it is absolutely AMAZING! Tony and I couldn't have imagined a better video. It was everything we were hoping for and more, you all have done an incredible job! Thank you so much for all of your hard work. I just can't say enough about how much we love it! It is perfect!
Thanks again!
Mary Beth Rooney
June 16, 2007
Dear Haynal,
Thank you so much for working with us on our wedding video. Your flexibility in allowing us to upgrade only days before our wedding was outstanding! We're thrilled that we went the way we did. Kristina was excellent. We're looking forward to seeing the video.
Kate and Justin Marks
May 15, 2007
Thanks so much for everything with the Van-Kalinock wedding. Nicole and Dave were truly BLOWN AWAY!
Caitlin – you were such a pleasure to work with; thanks for everything!
Have a great week!
Melissa Daddio
May 11, 2007:
Dear Haynal,
Thank you so much for the beautiful video Dolce Video created from our May 6, 2006 wedding. Our shooters, Caitlin and Kristina, were so unobstructive, we were amazed when we saw the footage they captured.They definitely knew how to film without interrupting our guests' enjoyment.
And the video itself is just wonderful. Everyone, including both our parents, raved about the quality of the editing. It's a video with that something extra that makes it easy, enjoyable, and fun to watch even a year later. We're so incredibily glad we invested in this video, it's absolutely priceless. Thanks again!
Mike and Jennifer Campbell
February 19, 2007
Hello,
We received our package on Valentine's Day. How sweet! Haha. The DVD is absolutely amazing and wonderful. Thank you so much for all your time and effort to help us preserve the sweet memory of our wedding day. The video will last for generations and bring us happy memories for years to come.
We will definitely recommend Dolce Video to all of our friends getting married.
Again, thanks a lot!
Timothy & Joyce So
February 16, 2007
Hi Kristina,
We absolutely loved our video! The dim lighting at Matisse combined with rain made our wedding difficult to document in photos and video… I loved the fact that Natasha was able to capture images that photographs didn't do justice. My husband and I felt that the look and feel of the video matched our mood perfectly! The interviews were faded black around the edges – talk about fitting the mood…perfect! I also really enjoyed the fact that the video included a second look at our images along with one of our favorite songs – without even having to use a rewind button! Nice touch!
By the way – I did rewind the video many, many times in one sitting (smile)! My compliments to a wonderful team!
Michelle Miller-Lauritzen
February 15, 2007
Caroline and I just got our wedding DVD and I would just like to say it was the best money we spent with regard to the entire wedding day! You did an awesome job and the video turned out amazing. Just wanted again to say thanks for everything and we'll be sure to recommend your services to all our friends.
Andrew and Caroline Edgerton
December 28, 2006:
Hi Natasha,
This is Luisa (Gigi) Romero and Daniel Grimm and you were the videographer for our wedding on October 13th. Laura Jones was the editor and we received the product last week.
We are absolutely thrilled with the video and cannot thank you enough for the beautiful footage you took!! It came out better than we even expected! Out of all my vendors from that day, we can truly say that the money we spent on Dolce Video was well worth it!
If you ever need a referral, please feel free to use us. You are amazing! THANK YOU again and again.
With warmest regards,
Gigi and Daniel Grimm
December 16, 2006:
My daughter's wedding video arrived last week. I am so upset! The video is too beautiful. Last night I got up in the middle of the night just to watch it. I have been late to work several mornings because I couldn't resist watching it right up until the beautiful montage at the end. I brought it over our friends' house on Saturday night so we could watch it on their big screen TV. Soon I will have no friends. This weekend, when I should have been shopping, wrapping, baking, decorating, etc., I spent hours watching the unedited footage. It looks like Christmas might be on hold, too.
Thank you so very much! It was spectacular- a work of art!
Alda Finn
November 20, 2006
We just wanted to thank you so very much for our wedding video. We received it in the mail on Saturday and watched it that night (actually, we watched it 2 times that night and again on Sunday…haha). The video is absolutely incredible and we are so happy that we chose Dolce to capture our wedding.
Thank you so much for everything!
Melissa and Brian Terlinsky
September 17, 2006
We just finished watching our wedding video and are at a loss for words. What a beautiful job you did filming and editing our wedding video! You captured all the details that made up our day and put them together in a gorgeous video that we will treasure forever. We know what hard work went into making it, so Thank You so much!
Having Dolce Video film our wedding was one of the best decisions we made. The whole time watching the edited version and raw footage we kept saying, "Wow – we are so glad to have this to remember our day!" We would not hesitate to recommend Dolce Video to other couples. Thanks again!
Leslie and George Rhodes
September 14, 2006
Dear Haynal,
I just wanted to let you know that Caitlin was wonderful before and during the wedding. I am not sure if you hear about the wedding dress, but it actually had creases when I took it out of the bag to put on for the wedding! Caitlin and the photographers actually helped me iron the dress!! I was soooo grateful, as my bridesmaids were nervous messes running around getting dressed and doing make-up. Also, throughout the evening both videographers were discrete and professional. I would like to write Caitlin a thank you letter. Should I just send it to the dolce address? I wish you all the best!
Thank you,
Kristin Geary
August 31, 2006
I just wanted to take the time to thank you for the good work you guys did on our wedding video. We are really happy with the end product! My husband and I have already watched it a number of times. We appreciate the time and effort that went into its creation.
Best Regards,
Veena Pankaj
April 3, 2006
Dear Haynal,
This is a very belated but still enthusiastic official thank you for a wonderful wedding video. My mother-in-law has watched her copy at least 4 times and says, "Each time I see something new! It's fabulous!"
Stephanie, our shooter, had a great attitude and was so professional. Thank goodness she was there, as she absolutely captured the key moments and because we did not have a professional photographer beyond the ceremony. Stephanie was our only source of dancing coverage – she happened to capture some great scenes.
Please send me two more copies…
Becca Rosenberg
January 2006
Dear Haynal,
Matt and I wanted to express how thrilled we were with the wedding video. We were impressed with the entire experience of working with Dolce Video… from our first conversation to the final product.
Our video surpassed our expectations and brought all of the emotion of October 8th back.
Amy and Matt
November 28, 2005:
Dear Haynal,
Dolce did a phenomenal job!! We were blown away by the footage and editing work. The attention to detail was amazing–you wouldn't believe how excited I was when I saw the shot of the church's stained glass window pane of husband and wife!! You really captured our personalities and the character of our families. Thank you so much for creating such a beautiful keepsake. We will certainly relive the joy and happiness (and laughs) of our wedding day with your work of art. We appreciate your dedication to this project!
Take care,
Jenny and Chris Huller
November 28, 2005
Dear Haynal
I just wanted to let you know how much the video meant to all of us. We watched it a few times already! My grandmother was so touched that we could all watch it together. When she heard the invocation which acknowledged people who weren't there, she teared up and thanked us for that moment.
The video really brought the wedding to her. And for this we are extremely grateful. The footage was fantastic. We were so pleased.
Thanks again,
Amy Neugebauer
October 10, 2005
Haynal & Laura,
Thank you so much for the gorgeous video!! As Dave and I watched it I felt like we were living the day all over again. I was amazed by the footage and the editing, how you captured and put together such wonderful moments that we never saw or might have forgotten. We laughed and I cried at seeing the beauty of the day and how happy we looked. Though we felt it, it is so wonderful to see how it looks! Your video will really be a blessing to have over the years to remember our commitment and the love that continues to grow. I just can't tell you how happy we are with your work and wish you both great success with your talents in the years to come. I will excitedly recommend Dolce to everyone I know having an event in the DC area!!
Thank you!!!
Stacy & Dave Pickerell
September 25, 2005
Dear Haynal and the Dolce Video Team,
Thank you so much for providing us with fabulous videography during our wedding. Though we were apprehensive, because we do not like to be on video, we were able to relax because you were all so professional and discreet. Thank you for helping to make our day so memorable and for allowing us to relive our special moments.
Naomi and Mike
September 19, 2005
Hello Haynal. I got the video last weekend. Oh-my-gosh–it was AMAZING!! The same afterglow that I had after May 28th hasn't left me since I watched the video several days ago. All of the emotions I felt while watching it–anticipation, relief, elation, love–were a true testament to your talent. You and Kirby captured the day perfectly and our family will cherish the video for a lifetime. And the choice of Ella Fitzgerald's "Blue Skies" was perfect.
Who knows, maybe you or your children will still be in business when it comes time for our 50th anniversary celebration!
Sincerely,
Tracey Terry Themne
July 18, 2005
Hi Haynal
We got our DVDs yesterday and we are thoroughly happy with the exceptional job you and Laura provided. We love our video. And the music selection was perfect. Should you need people to provide references, you can totally list me. I'd love to be able to say great things about you to everyone.
Sindy Lin
June 25, 2005
I felt compelled to reach out to you and let you know that the video we got in the mail yesterday and enjoyed watching it last night it was absolutely fantastic! We could not be happier, your work was excellent; the splicing, the mixing of songs and the moods you captured and the crazy dancing and everything was just absolutely amazing!
My mom has just passed away recently and you captured some very, very, very good moments with her. I just wanted to personally thank you on behalf of Rosanna and I and tell you what an excellent job you did and I will be recommending you to everybody and anybody who wants to listen! And thank you very, very much for a great job! The video is spectacular!
Jeffrey King
December 8, 2004
Dear Haynal
I received the footage and when i watched it I relived the wedding. It is wonderful and exactly what I was expecting. I am so happy I did not listen to my daughter because she did not want video of her wedding. Now, after watching the tapes with her husband, she agrees it was a good idea. I hope that my eldest daughter will get married soon and that I can hire you again.
Esther Wilner
October 11, 2004:
We are extremely delighted with our wedding DVD! We wondered how 45 minutes could capture a 9-hour day, but your many hours of time-consuming editing and dedication culminated in an artistic representation of one of the most unforgettable days in our lives.
The classical music choices are excellent. Who knew they were the same as our harpist's repertoire? We are additionally grateful you were able to honor our request and use "Looking for a Boy" and "La Vie en Rose" as background music during the montages. These songs played during our First Dance and Parent Dance, respectively, and in all honesty, we felt like we were watching a romantic movie!
We would also like to thank Stephanie and Ralston, our videographers for the day. Their strategic positions coupled with zoom-ins and -outs, angles, and panning captured the expression and emotion of our entourage and guests as well as the visual intricacy of the clothing and decorations. Ralston offered calming words to combat the inclement weather. Stephanie's quiet demeanor gave us the confidence she was highly committed to high quality coverage.
All of you have been exceptionally friendly and cordial during this whole experience. We will gladly recommend you to our friends, family, and anyone else in need of a cinematic documentary of their event.
We are very grateful for this exciting, elegant, and unique memento we will cherish forever!
Thank you,
Leilanie and Sir Arnold
July 23, 2004:
We received our wedding video last night and of course watched it right away (haven't watched the raw footage yet though). We were certainly expecting a very nice remembrance of our special day, but we didn't expect to be absolutely blown away by it and that's exactly what happened.
I didn't cry the whole day (very close at the toast, but no spillage!) but I was teary eyed almost the whole time watching the DVD. Not only was it a very professional job compiling hours of tape and editing it to a manageable length, but it was beautifully done, and included things we truly wanted such as shots of the White House and the outside of the hotel, all the family members, and music selections that were tasteful and appropriate. We would also like to commend you on your creative ideas such as interviewing family members as they left the reception and getting shots of Ken and his family pulling up to the hotel (things I/we didn't see).
You captured the essence of the day which was all about love and family and we can't thank you enough for doing such an extroadinarily beautiful job. Please feel free to use us as references in the future as we are completely sold on your talents and abilities and would love to spread the word to other people wanting a one of a kind memento of a monumental day in their lives.
Thank you again and please take care,
Jane E. Broadwater
January 19, 2004
My family just loved the video!!! You did such a wonderful job of incorporating all of the highlights of our wedding. It truly is a work of art. My brother said he has seen many wedding videos and this is by far the best he has ever seen. Thanks again for all of your hard work. It was a pleasure working with you.
Best wishes,
Wendy and John Zangardi
October 16, 2003
The video is absolutely amazing! We are extremely happy with the way it turned out. Your artistic approach really shines through the entire show. We have shown many of our friends and family and they love it as much as we do. I have already referred a bride-to-be. Thank you so much for a wonderful memory we will cherish always. We are completely sold on the idea of a wedding videographer and hope to spread the word to many other couples who are getting married.
Thanks for everything!
Jackie and Sonny Swann
 images, this page: Amber Wilkie, Elaine Studley, Holland Photo Arts, Stephanie Ascari