services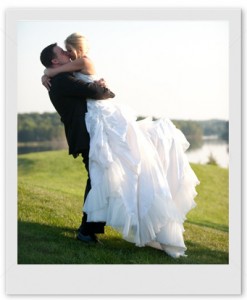 UNOBTRUSIVE
You can expect us to be as unobtrusive as possible on site in order to capture your events as they unfold naturally.
Documentary-Style
We shoot in a documentary style using equipment that excels at capturing footage in low light conditions without the use of big lights.
Cinematic
We employ cinematic editing techniques and cutting edge production and post-production services. Your final product can be delivered in innumerable formats including SD, HD, DSLR, Super 8mm, DVD, Blu-Ray and as emailable or uploadable clips. Our standard packages are all Hi-Definition 1080i or 1080p on DVD or Blu-Ray.
Flexible Pricing
Our services include 1, 2 or 3 camera coverage options. We provide everything from 3 hours of raw footage to fully-edited multiple day coverage. Our prices range from $979 – $5575. We are happy to customize packages as well.
Service-oriented
When you work with Dolce, you can always get the Head Honcho on the phone or in your Inbox.  You work one-on-one with Haynal, as well as your shooter and your editor through the different phases of production.  With this level of accountability, you can rest assured your investment is honored and returned in quality of service.
Safe
We are fully insured.  This means that you never have to assume liability for our team, our equipment or our interactions with your event site or other vendors.  We can provide insurance certificates easily upon request. The only thing we want you to worry about on your Big Day is whether you're having enough fun!
To order your media kit and price list, click here.
 Photo: Stephanie Ascari